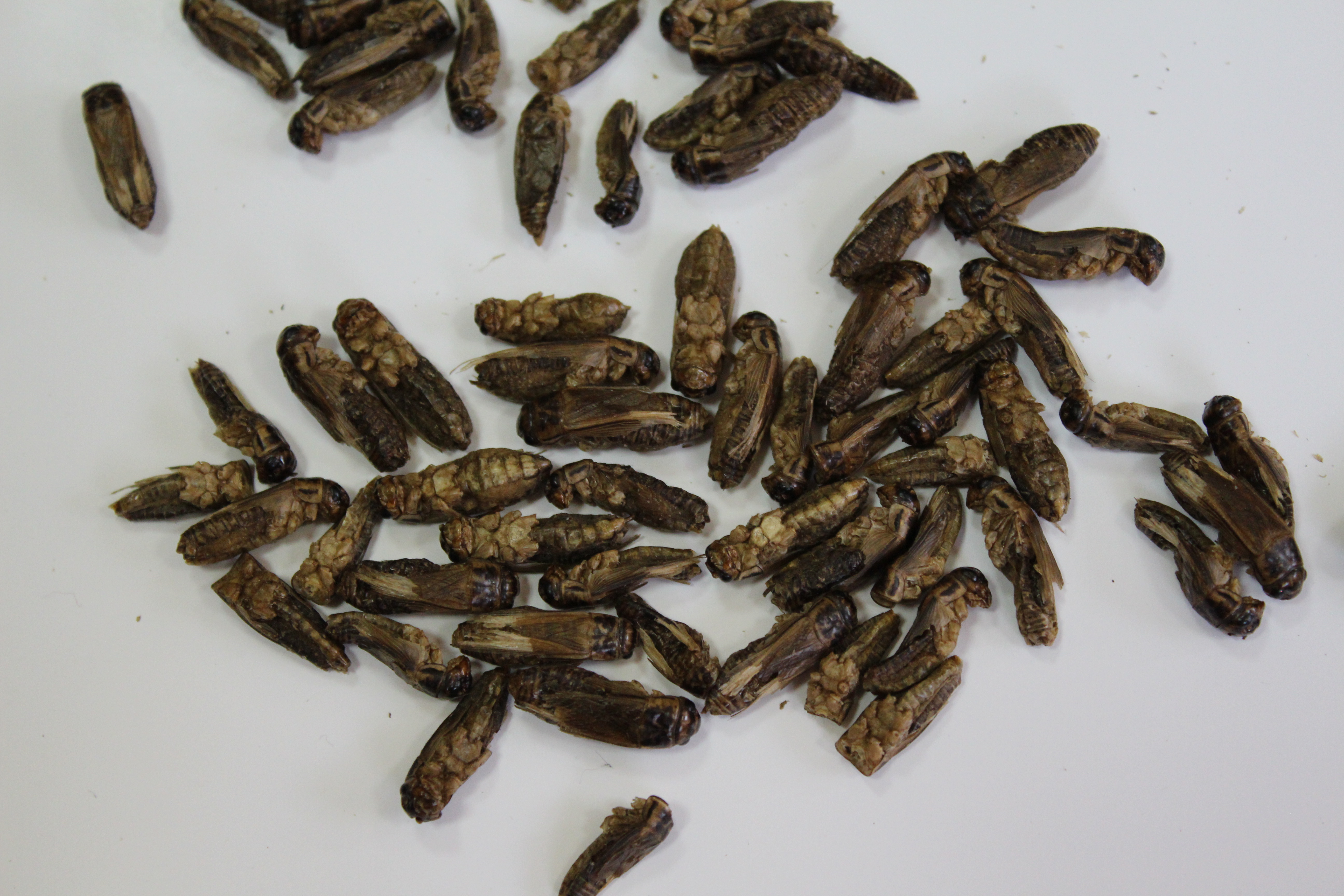 To rear insects and promote them as a delicious, affordable and very nutritious food products.   Crickets would be the first of several insects the company would rear, value-add, and market, with multiple benefits to low-income groups and the environment.
Fundraising
This venture has not initiated a round of financing on this platform. If they choose to, the summary of the fundraising round will appear to registered investors here.
Idea



We have an elevator pitch. We want you to sign an NDA before we share our business plan. We are already working in BoP markets and want to improve our current offering.
EntoAfrica wants to elevate its small-scale cricket farming to a large-scale production facility and supply delicious, affordable and very nutritious insect-based food to the majority of Uganda's insect-eating population.
Team


Our founder has the business savvy and persistence to turn ideas into a company. We can build the product. Given the time and money, we can deliver on our promises.
Mr. Zahid Wissanji – EntoAfrica founder, managing director; director at Wispro (U) Ltd (www.wispro.biz) since May 1996 Mr Erwin Beckers - TNO Netherlands Ms Margot Calis - Kreca Ento-Food BV Ms Marleen Vrij - food scientist, NGN Netherlands Ms Marian Peters - CEO at NGN
---
Product


We have a working product or service. We have developed the product ourselves and own all of the IP for the product.
Started as indoor pilot farm in July 2016; all rearing rooms are full and parent stock must be moved to a larger facility
Revenue

We plan to start by building a community of passionate customers. We plan to monetise our offering in the next phase.
We are currently earning modestly through the pilot farm. For the scaled-up project with 15x more output in Stage One, we will sell certain products to consumers directly through mobile vendors mainly comprising women and youth; other products will be sold to businesses and food-aid agencies.
---
Inclusiveness




In addition to being employees at the new processing plant, Low Income People will be both customer and vendor. The products we develop, all insect based, are in line with existing consumption of whole insects. We are also working with farmers by offering them parent stock which they breed and choose to sell us consumption stock for value addition.
We involve low-income groups as consumers. We involve low-income groups as producers. We involve low-income groups as distributors. We involve low-income groups as employees.
Indeed, all impact is quantified. Please refer to business plan for details. Example figures include: at different stages 15- 30 employees, 50 - 120 mobile vendors, 350 - 1,020 farmers and 84,000 kg annual production by year 5. IRR of 19%.
Registered investors only
Documents are only visible to registered investors when the venture is fundraising.
Team
Managing Director

at EntoAfrica Ltd.
Updates