The IB Accelerator is the platform for finding inclusive business looking for funding
Get exclusive access to business ventures raising capital that match your specific investment criteria, review venture documents online, cut due diligence costs, save time and service your investments from any device, join an existing angel network or start your own. Register an Inclusive Business Accelerator Investor Account today and tap into a large group of entrepreneurs that are using inclusive business models to scale their companies in Base of the Pyramid markets.
What does an IBA Investor Account give you?
Powerful services – IBA delivers a powerful collaboration experience for both investors and entrepreneurs. See which ventures are fundraising, follow the progress of ventures you like, review the terms of each deal, access private documents and see who is investing. Users looking to network with other IBA members can search our directory to connect with investors, mentors and other business leaders.

Updates from the entrepreneurs and ventures you follow – Follow and receive updates from the ventures that meet your investing criteria. Unlimited messaging allows you to contact any entrepreneur directly when you want to find out more. Entrepreneurs can contact you if you decide to follow them back.
Security – Documents are stored securely on our private server infrastructure. 256-bit encrypted SSL connections, powered by GeoTrust, a global leader in digital certificates, keeps data safe during transmission. Venture workspaces are private and founders have the ability to centrally manage documents and control which files are accessible to investors inside a workspace.

Simple user interface – Due diligence has never been simpler; parties can view files directly inside a workspace and communicate with founders. Sharing files inside an IBA workspace is easier than using a file transfer service or sending numerous email attachments. IBA's user interface is intuitive and simple; you won't need a training class or a manual to get started.

Accessibility – Use IBA on the go, from your laptop, tablet or mobile devices (Mac/PC, iPad, Android tablet or smartphone). Stay up to speed on the latest developments through your dashboard, receive tailored investor reports and alerts that match your specific criteria. If you need timely support, the IBA team is here to help.

Register as investor >
---
Proven track record
The IBA is a partnership between BoPInc, SNV and VC4Africa. Together these three organisations have a long track-record of supporting enterprises in developing countries.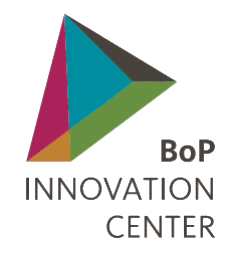 BoPInc
The
BoP Innovation Center
accelerates the number and impact of inclusive innovations in low-income markets. Inclusive innovations serve the demand of the poor and create shared value for all stakeholders involved.
---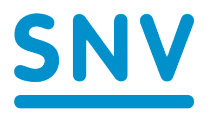 ---

VC4Africa
VC4Africa
focused on early stage startups in Africa. VC4Africa has more than 1000 vetted profiles published. Entrepreneurs have raised more than a USD $2 million in funding and joint ventures. Investments have been secured by members in countries as diverse as Cameroon, South Africa, Egypt, the United States, Kenya, Nigeria, the Netherlands, Somaliland and Zambia.
---