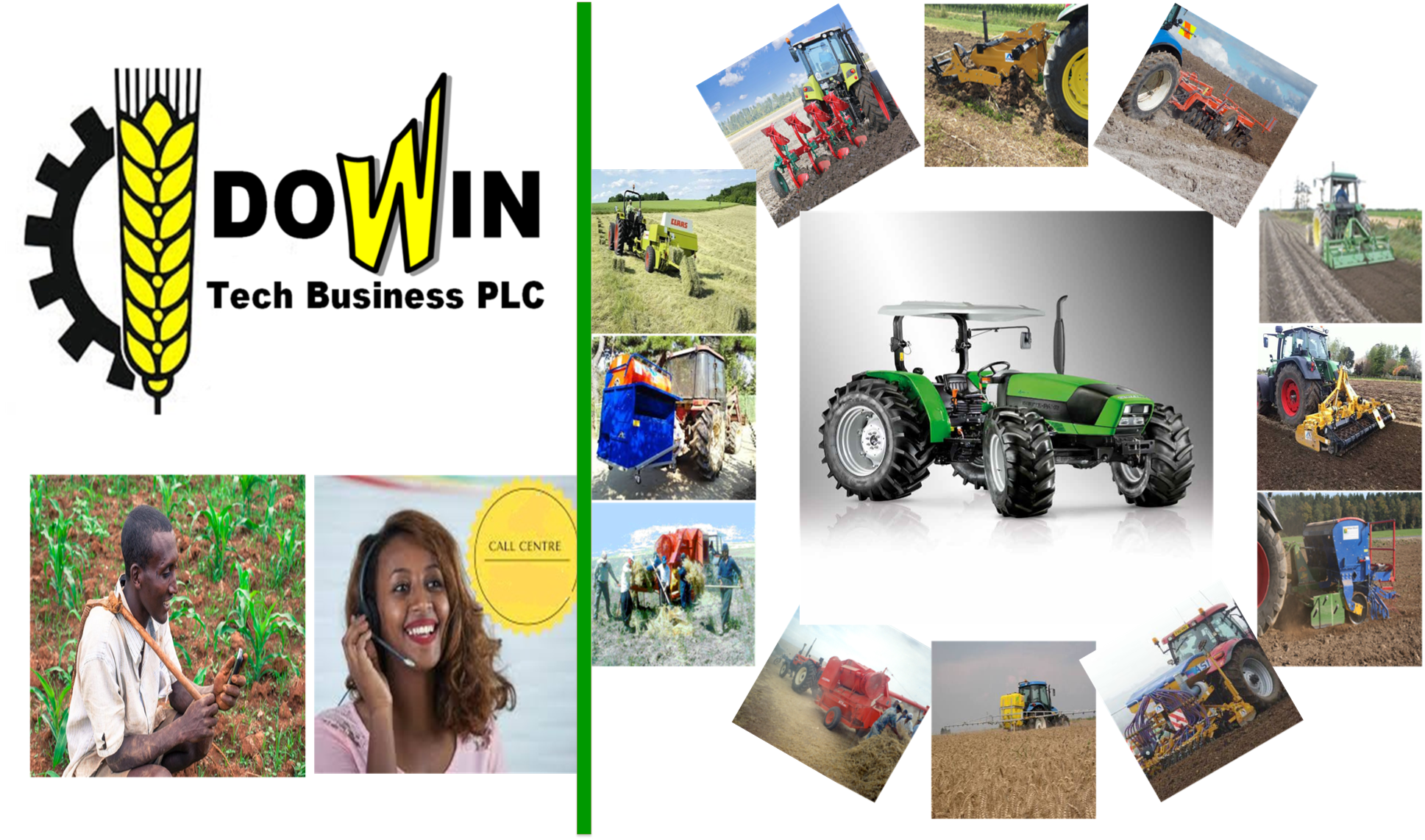 Agricultural mechanization is the major input to increase productivity; improve timeliness of agricultural operations; and reduce drudgery and alleviate the load on women. However, it is out of reach of smallholder farmers which account for more than 90% of agriculture in Ethiopia. This is because the smallholders tend to be, generally speaking, resource-poor with correspondingly low incomes that they are unable to own agri-machines, thus resulting in low level productivity and continual cycle of poverty from which is difficult to escape.
DoWin has established Custom Hiring Centre that provides on-demand, pay-per-use custom hiring services of various agri-machines for the smallholders. Based on franchise partnership, DoWin (franchisor) aggregates tractors belonging to individual owners (franchisees) and builds networked tractors through its platform. DoWin offers its franchisees the opportunity to own professional tractor implements for the entire crop cycle on leasing basis.
Fundraising
This venture has not initiated a round of financing on this platform. If they choose to, the summary of the fundraising round will appear to registered investors here.
Idea


We only have a longer pitch. We plan to develop a new offering for our current BoP customers.
DoWin provides tailored, accessible, affordable and effective custom hiring services of agri-machines for the smallholders through digital platform. The company (franchiser) signs franchise partnership with individual tractor owners (franchisees) and offers leasing of various tractor implements.
Team



Our founder has the business savvy and persistence to turn ideas into a company. We have a business network and can get introduced to the right people. We can build the product. Given the time and money, we can deliver on our promises.
The team is made of qualified technical personnel in the field of mechanical engineering, electrical engineering, automotive technology, etc. and have extensive knowledge and experience in the area of fleet management and maintenance.
---
Product


We have a working product or service. We have developed the product ourselves and own all of the IP for the product.
Generating revenue and creating impact
Revenue


We have identified one or more revenue streams. We plan to monetise our offering in the next phase.
DoWin generates income through provision of custom hiring service of various agricultural equipment for the smallholder farmers.
---
Inclusiveness



Our business idea is beneficial to the low income smallholders, especially women smallholders, in terms of better access to machinery service otherwise economically and technically out of reach. Besides, it generates employment opportunity to the unemployed rural youth in operation and maintenance of agricultural equipment.
We involve low-income groups as consumers. We involve low-income groups as distributors. We involve low-income groups as employees.
Over 17,000 farmers will have access to custom hiring services within 2 years of the project period
Registered investors only
Documents are only visible to registered investors when the venture is fundraising.
Team
Works

at Dowin Technology Business PLC
Updates