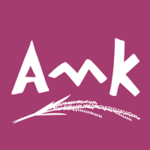 AMK Micro Finance Institution Plc.

financial service provider including loan, saving, insurance and other
The origins of AMK Microfinance Institution PLC. Trace back to Concern Worldwide's microcredit interventions in the 1990s. AMK was created separately from Concern in 2002 and functioning independently in 2003. By 2005 AMK made its first operating profit, had its first external borrowing approved and created a social performance management mechanism. In 2010, AMK was turned from a rural credit-only business into a broader provider of microfinance services. This strategy was driven by a desire to provide a broader array of financial services to Cambodia's underserved poor population and thereby assist these people to improve their livelihoods.Year by year, AMK has enriched its financial services by including deposit, domestic money transfer through agents-based mobile banking and ATM and CDM service while AMK's commitment to social performance has been absolute. AMK has developed a comprehensive social performance management framework to ensure that the organization stays focused on its vision and mission to assist Cambodian citizens to have equal and sufficient economic and social opportunities to improve their standards of living especially large numbers of poor people.
Fundraising
This venture has not initiated a round of financing on this platform. If they choose to, the summary of the fundraising round will appear to registered investors here.
Idea



We only have a longer pitch. We want you to sign an NDA before we share our business plan. We plan to develop a new offering for our current BoP customers.
AMK would like to become a one stop service centers which all Cambodian people can easily access to all type of financial services and advice at high technology requiring only one a smartphone. Any kind of people can access financial services (credit, transfer), education, entertainment, business management and others using AMK mobile app.
Team


We have a business network and can get introduced to the right people. We can build the product. Given the time and money, we can deliver on our promises.
Currently, AMK's 2,414 staff serve about 593,295 clients in 12,530 villages across Cambodia. the staff are from diversified area including business, ICT, agriculture, research, product development and others. Training department has been built in for staff capacity development.
---
Product

We have a demo or prototype and are ready for the next step. The product is built with open hardware and/or software, so there is no proprietary third-party IP.
AMK is serving financial services including credit, deposit, payroll, transfer and consist of around 2,000 agents to perform all these services to about 98% of communes in Cambodia beside 113 AMK offices/branches, the e-market platform is being developed using this back born.
Revenue


We plan to start by building a community of passionate customers. We have identified one or more revenue streams. We plan to monetise our offering in the next phase.
The e-market platform will be run through a web and mobile app with free registration for Cambodians to access all information and technical knowledge especially for farmers and actors involving in agricultural supply chains from input suppliers to end users. Though, the mobile app is free for users but it can generate revenues and profits through commission fee, advertisement fee, operation cost reductions as more financial activities will be online more business opportunities generated.
---
Inclusiveness




The e-market platform will bring all supply chain actors together especially for farmers and they can get better benefit through accessing better market information and financial services and exposure to broader business environment. All their business problems can be solved and managed easily through the platform using only a smartphone.
We involve low-income groups as consumers. We involve low-income groups as producers. We involve low-income groups as distributors. We involve low-income groups as employees.
There will be at least 30,000 farmers who will benefit from the project and the business of 500 input suppliers and buyers will be strengthened and enhanced. 100 new business are generated from the users and more clients generated for the 500 input suppliers and buyers registered at least 10%.
Registered investors only
Documents are only visible to registered investors when the venture is fundraising.
Team
Works

at AMK Micro Finance Institution Plc.
Updates