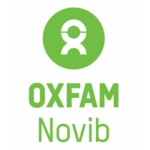 Portfolio
Pure Products Ltd is a market based social venture that produces affordable safe drinking water "Sparkles" as the registered brand in Uganda. We conveniently ..

Did you know that eating quality eggs and chicken everyday has a rejuvenating effect on your health? Do not be disturbed on where you ..

We are a Leadership Company making money from the Food Manufacturing Business in Africa. Distrifoods Nigeria manufactures safe, quality, nourishing and nutritious Food, & ..

Let me talk about an example of a recent project we completed at Sosai: Sosai Renewable Energies Company won the USADF project to install ..

A clean water producing company that packages clean water and supplies to rural communities in Ogun State, Nigeria.We are venturing into Solar Powered Water ..

We are an organization focused on solving global food challenges by partnering with our local communities to create growth opportunities. We have three key ..

We provide good seeds and extension services to our contract farmers in cluster who in-return will sell the grain–harvest to us at premium prices, ..

Annie's Meat and Things is a turnkey agricultural business that farms, process package and sell healthy and safe meat for Nigerian consumers. Our vision ..

We are a renewable energy company, passionate about powering rural communities and enhancing last mile livelihood using solar energy solutions/products. We have a project ..

Tobbys' Temi D & Bros was founded on the need for healthy and natural lifestyle for the founder friends and family. In 2015 Nigeria ..

We process raw cashew into cashew snacks with four taste varieties of chili pepper, roasted & salted, honey coated and roasted unsalted. I believe ..

My business idea is intervening in the socio-economic strata of the Nigerian society, by creating products that contribute immensely in the reduction of the ..

AWARD WINNING AGRO-FOOD PROCESSING AND MARKETING COMPANY. We produce Crunchy-Crunchy, (Agro & Crispy Natural Snacks) in two variants, and Kingsway Honey packaged in five ..

RecyclePoints is Nigeria's foremost waste recycling and social benefit venture that enables post consumers (particularly from low-income households) to create value from their everyday ..