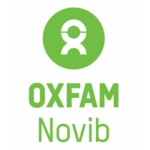 Oxfam Novib
Oxfam Novib SME Development Programme
Oxfam's SME Development Programme supports small and medium-sized companies to grow. We focus on impact or inclusive businesses that create jobs and involve the Bottom of the Pyramid (BoP) as customers and suppliers.
The support for companies consists of business development services (BDS) and access to impact investors. BDS has an element of group training and, more importantly, offers tailored consultancy for each business focusing on specific challenges. The training and consultancy also look at improving the impact strategies of the businesses.
Oxfam works with impact companies. These are companies that have a responsible business model and aim at positively impacting their stakeholders (suppliers, buyers, employees and communities). Each year 10-15 companies are selected per country. For more details on the selection criteria, please visit the specific country pages.
The programme has an Impact Investor Community. This community is set-up aimed at matching the companies that are ready for investment after the provided business support to interested and relevant impact investors. For more information, please visit www.inclusive-investments.com
If you have questions on the programme, please contact Marc de Klerk (marc.de.klerk@oxfamnovib.nl) or Laurens Coeveld (laurens.coeveld@oxfamnovib.nl).